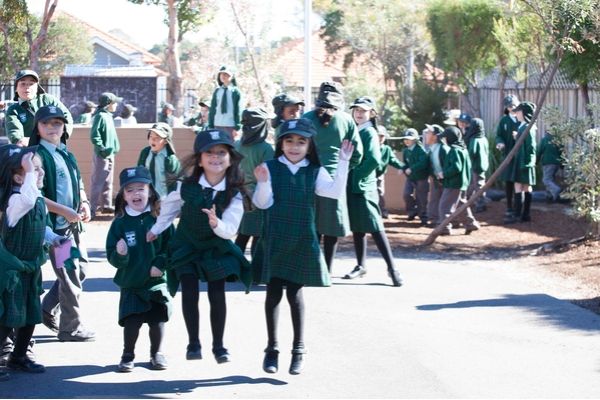 St Francis Xavier's Catholic Primary School is located in the inner west suburb of Ashbury. It is positioned away from the main traffic thoroughfares, providing a safe and quiet environment.
It is a co-educational, two-streamed school from Kindergarten to Year 6. We have open classes once a term for parents to visit classrooms and view their children's work.
Our facilities are continuing to be updated and modernised to cater to our growing enrolments.
Future enrolments
Please phone our school office on (02) 9797 9923 to arrange a school tour.
At St Francis Xavier, we develop the whole child. The rigour of our academic approach is matched by our commitment to students' artistic, sporting and cultural pursuits. We provide a diverse and stimulating environment for children to discover their passion and achieve their best.
We are a community in the truest sense, as illustrated by high levels of parent involvement, extremely dedicated and caring teachers and a close parish relationship. Together, through these partnerships, we prepare our students for a bright and exciting future.