I am delighted to welcome you to St Francis Xavier's Catholic Primary School Ashbury. We are a faith-filled community that provides a strong academic focus and a broad range of opportunities for your child to develop their individual talents and skills. We have specialist teachers for music, drama, philosophy sport, art and Italian language as well as a teacher-librarian. You are also able to enrol your child in private/group violin, guitar and/or musicianship lessons.
There are many co-curricular opportunities and special interest clubs for your child such as dance group, junior and senior band, choir, chess, art and drama. Students in Years 3 to 6 participate in the 'Bring your own device' (BYOD) to school program.
Our school promotes respect and social responsibility through positive education and our School-wide Positive Behaviours for Learning (SPBL) program. We are a member of Positive Education Schools Association, recognising the importance of a positive mindset to foster student growth.
As a school, we encourage continuous learning to help prepare your child for their future and recognise the importance of relevant, purposeful and engaging programs that cater to individual student needs. We are proud that our students perform well above the national and state average in NAPLAN testing and have received recognition from the Australian Curriculum Assessment and Reporting Authority (ACARA) for ongoing student growth.
We invite you to phone the school on 02 9797 9923 to arrange for a school tour.
Mrs Margaret Morgan
Principal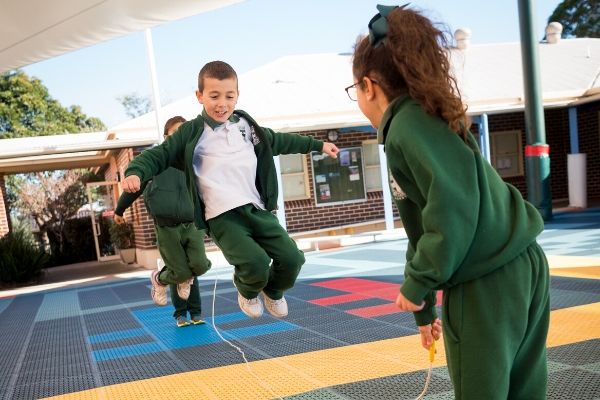 Proudly Part of the Community of Sydney Catholic Schools
Our school is part of a system of over 150 low-fee Catholic schools in the Sydney Archdiocese.
Sydney Catholic Schools are thriving Catholic communities that ignite a love of Christ through excellent teaching and learning to empower students to reach their full potential.